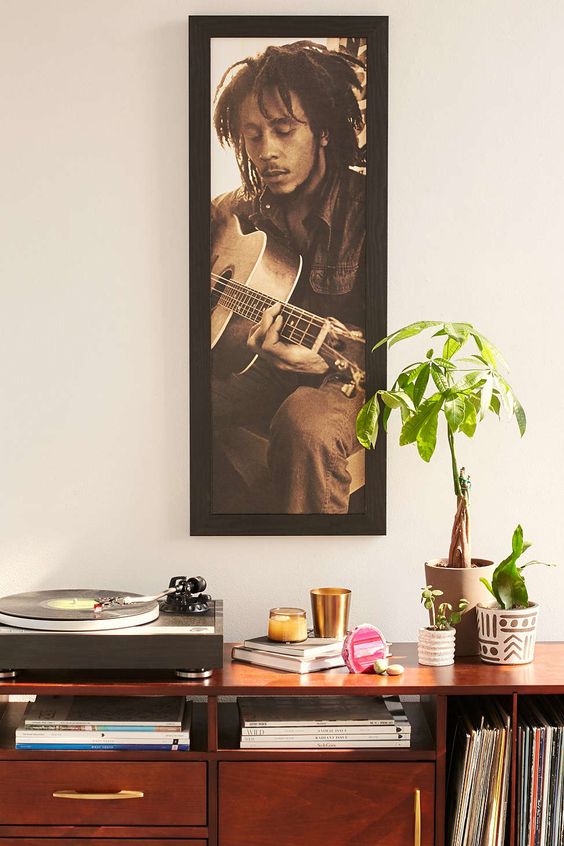 At the end of this month I will hit a milestone birthday – 40!  The number doesn't bother me, but it did make me stop and think about how my taste has changed over the years. I've been doing this work for a decade, and fascinated with design long before. So what's different I wondered?
As we've chronicled here, my passion for this work started long before I even realized it was something I wanted to do professionally. And in that time I often erred toward the trendy. Mostly embracing the styles of the 80s and 90s in the one space my parents let me reign over – my bedroom.
But once I was on my own, my true inner hippy came out. Because I had champagne taste and a beer budget, I had to find ways to get the look I wanted for less. Thrift stores, roadside finds…I could always do a lot with a little. No surprise, textiles played a big role (it's amazing what you can do with a tapestry), and were rounded out with funky colored lightbulbs and Bob Marley posters.
It's fair to say my style has evolved quite a bit since then, but that vintage, earth mother aesthetic – much more tastefully done and with a lot less Marley – was very much what I still gravitated towards. Until recently.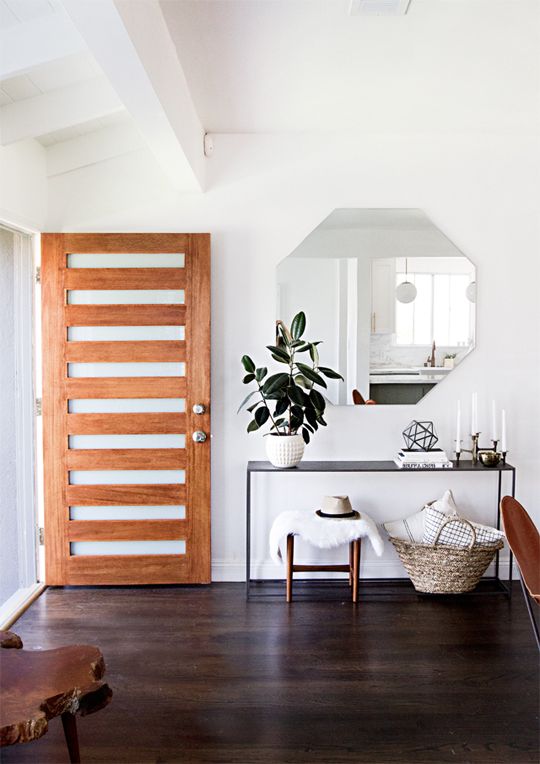 I don't know if it's age, lifestyle or a deep appreciation for simplifying my life in this complicated world we live in. But I find my style becoming much more minimalist. I'm content with less, aspiring to own just 100 "things" (emphasis on the aspiring). I'm not sure if it's the influence of purpose-driven millennials or my recession-enduring grandmother, but today I aim to be underwhelmed. The simple, elegant and functional design of Apple products are my new muse.
Or maybe that's just the trend right now. Because I'm not alone. When I meet with clients who have been in their homes for years, they are ready for something new. And more and more it's something with clean energy and flow. But recently it's also that black or navy accent wall. Which often has me asking "are you sure you really want that." (Maybe I really am getting older…)
Now don't get me wrong, there are trends today that were trends yesterday and will be tomorrow – like the classic elegance of mid-century modern and today's French country embodied by Magnolia Farms' Joanna Gaines (remind anyone of the Shabby Chic days?).
But as I stare down the end of one era and the start of another, I think I figured out what these shifts really mean – for me at least. Style might just be a reflection of certain stages in our lives. As kids, pets and parents get older, time is what becomes more valuable. And a light gray wall and clean white tile might just be the perfect complement. Sorry Bob.
Save
Save
Save
Save
Save