What's the first thing you notice when you walk into a room? You might think its furniture or flooring. But chances are it's a wall.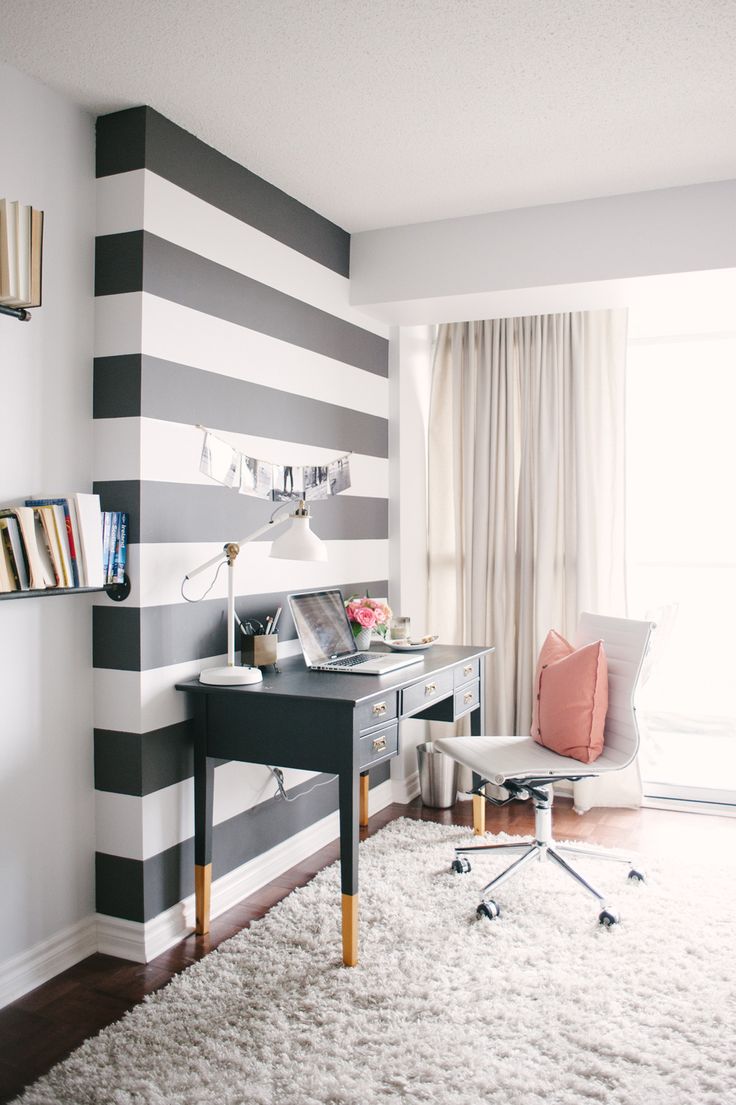 Our natural line of sight makes those drywall slabs holding up our homes and dividing our precious spaces more than just structural. Which means they have endless potential for being the perfect host to a visual party.
That's right, your walls are an opportunity to personalize your space, tell a story and scream hello. While some folks might be fans of plain and minimal, that just doesn't cut it for me. I actually don't think there's anything more tragic than a bare wall.
So what to do? The obvious answer might be paint, and that's a good start (a pop of color on an accent wall, or full on commitment to a bold color, are easy and affordable options and something you can do on your own).
You're probably thinking art is an obvious way to give these babies some life. Well, yes, and we know I love my art (check out some of my previous blogs on my favorite artists and ways to find and create inspiration). But remember, "art" doesn't just mean frame or canvas – I just picked up two oversized dream catchers and can't wait to get them on the wall.
But this month we're going to talk about some outside-the-box ways to tackle white wall syndrome.
One of my new obsessions are the BRILLIANT™ Wall and Ceiling Systems. These are stretch wall and ceiling coverings that are cust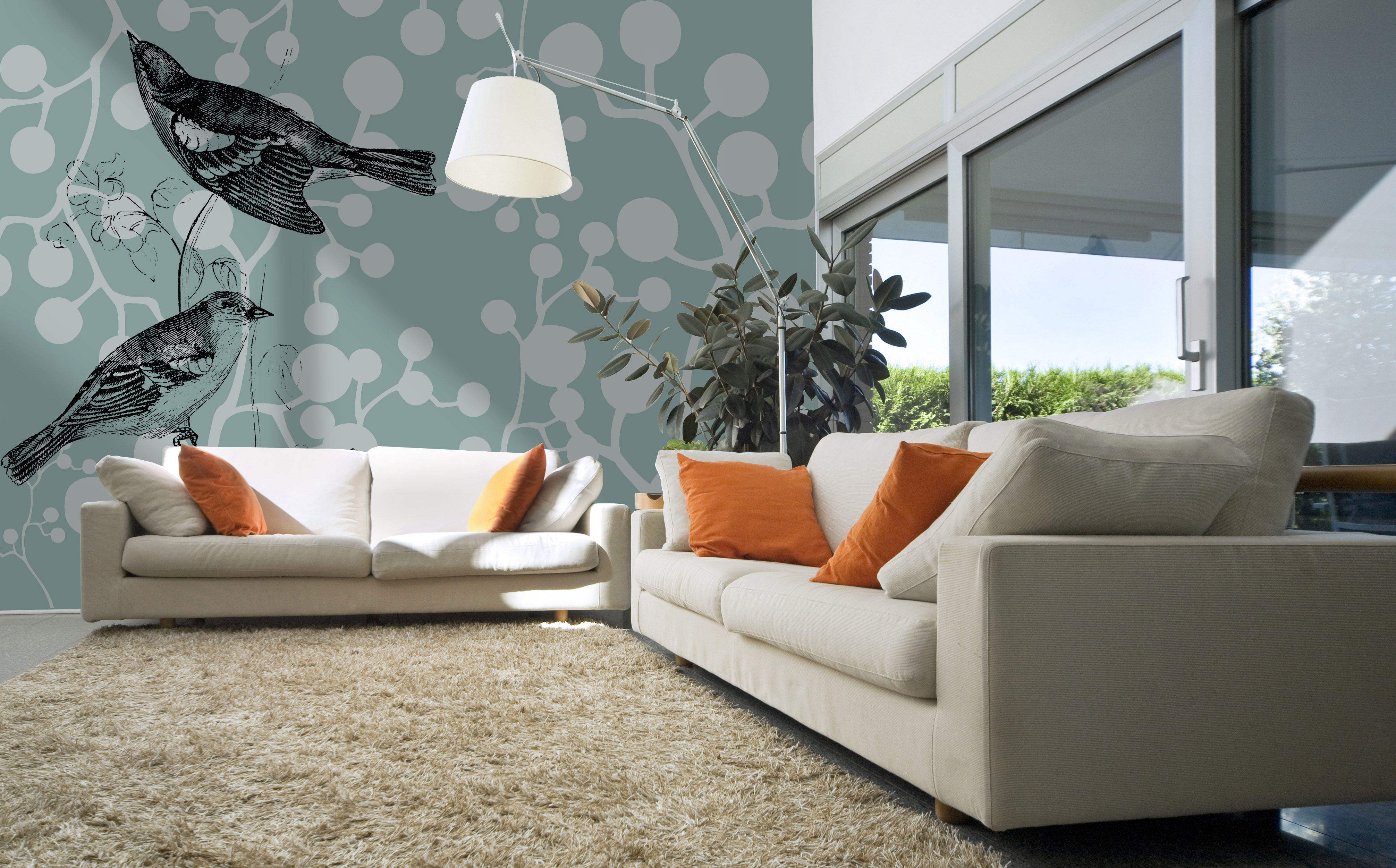 omized to fit your space and style. The basic gist? Take any high resolution image – family photo, travel shot, really cool graphic, whatever you can dream – and turn it into a pliable covering they attach to a unique track system. Options are endless and you can even opt for backlighting. Talk about a statement piece. It's, well, just brilliant. And it's along the same price point as wall paper (bonus, no seams), so don't be intimidated.
Need a lower budget option? Peel and stick wall murals aren't just for kid's rooms. From inspirational quotes to oversized shapes, these are an easy and inexpensive way to add some pizazz. Try a cool outline on top of a boldly colored wall and see how it makes you feel.
Want something with a little more movement? Curtains can complement a wall and add texture and flow. Oversized, floor to ceiling, extending past the width of the window frame…there are lots of options to use these functional pieces for flair too. As I've said before, you can't go wrong when you layer elements.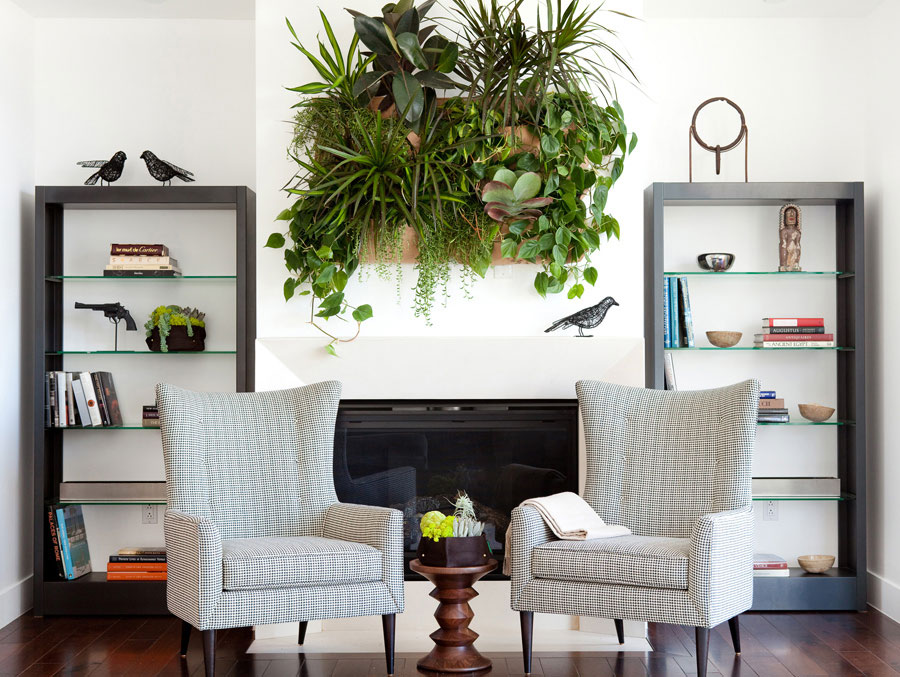 Hanging rugs, macramé pieces (they are making a comeback, just check West Elm ) or modern quilts are all other ways to use fabric as art and color on a wall. Want a more rugged texture? There are variety of light adhesive tiles that resemble wood and can provide an earthy feel with more dimension. Speaking of earthy…why not try a living wall. What? That's right, indoor planters can create a bold statement that literally breathe a little life into a room .
The opportunities are endless people…and don't forget we're here to help if you need a little extra motivation.