A dreary, wet day is the perfect time to tackle little projects. Best part? If you take an hour or an afternoon when Mother Nature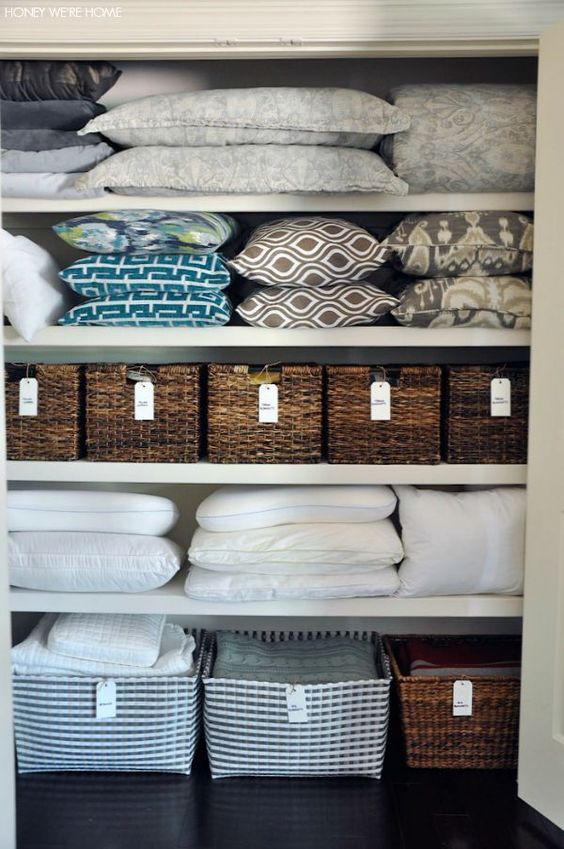 isn't cooperating it means you'll have even more time this summer to appreciate the fun stuff!
For me, the perfect one day project is reorganizing a space. I recently took on my linen closet. I quickly identified what we needed, sorted and purged   and then folded and re-stacked everything in a new way. Just two hours later it was like the heavens opened up and the angels sang. Everything has a place and the space is much easier to maintain. Just in time for beach towels…
Another seasonal must do for me is the entry way. We're (almost) done with the hats, heavy coats and gloves and it's time for sports gear, sunglasses and bubbles. Move out the old and move in the new. Not only will it free up space but you'll be all set when schedules get hectic and you'd much rather be outside enjoying.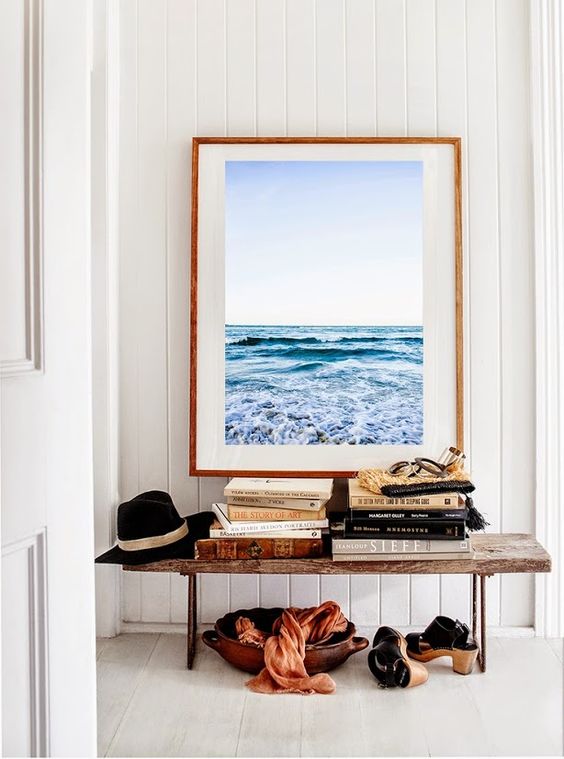 Looking for something a little more exciting? Think about changing out throw pillows and accent items. (While you're at it, flip those cushions and get out the vacuum to take care of all those winter comfort crumbs.) Moving things around or adding some new pieces always breathes new life. And think about the feeling of the season. For spring and summer I love colored glass, it has a much lighter feel than ceramics that work better in winter.
As days get longer and temperatures warmer, we all tend to be a little busier and more social. Use April to get ready. A great idea for the home office or mudroom is a new bulletin board. This is an easy project you could complete in an afternoon. Ribbon or fabric could help add a design touch to this functional element.
Though I hate to even suggest this, it is called spring cleaning for a reason. April showers are a good time to combine organizing and housework. And a good place to start are the bathrooms. Medicine cabinets and vanities can be excellent places to stash and dash. Take a minute when you can't go outside to take stock and then restock!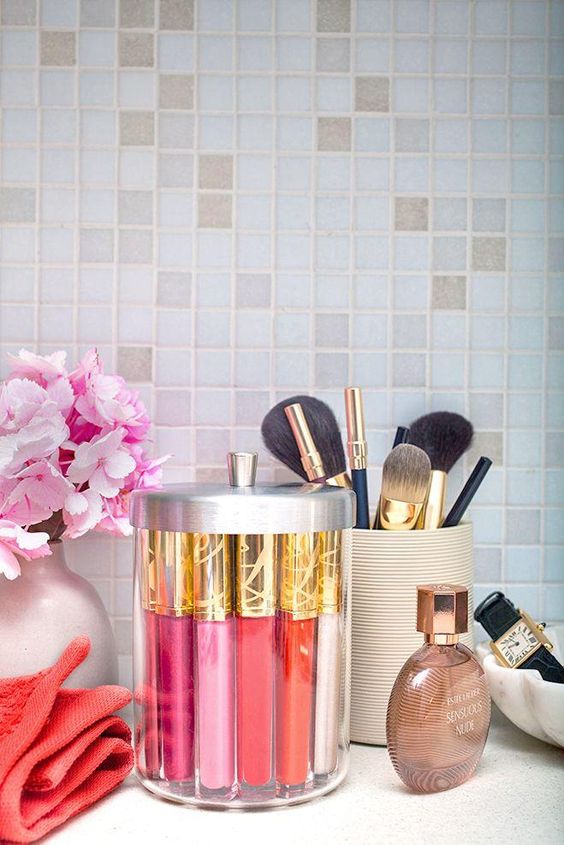 Speaking of spring cleaning, a rainy morning could also be the perfect time to deep clean appliances. From refrigerators and ovens to dryers anddishwashers. Check out the interwebs for easy tutorials to clean these big ticket items. And while you might have the windows closed in
April, think about touching up those window treatments too – wipe down blinds, shutters and shades or vacuum drapes (try the last at your own risk, this might be better left to a professional).
Bottomline, April is an ideal time to get things done in small spurts. So next time you see the skies open up, leave the Wellies in the closet and use it as an excuse to get your home ready to fall in love with all over again. A clean, organized and fun home is always a chic one.