col·lec·tion (kəˈlekSH(ə)n/) – 1. the action or process of collecting someone or something 2. a group of things or people
For many, whether intentional or not, amassing an assortment of something special provides a connection to a memory or thing that makes you happy. How you tell this story in your home can be a design opportunity (or challenge).
Almost anything can be collected – shoes, shells, stamps, coins, rocks, skulls, scissors (seriously) – and if you do it the right way, displaying your collectibles can be a great way to share your story.
We are naturally drawn to certain things, it's just human nature. The personal aspect of this makes the idea of using collections as art accents in your home one I encourage. Some things we inherit and they become fond memories – like grandma's plates – others might be things that just speak to us – like geodes. For me, these glittery rocks embody a bit about who I am. Strong, sparkly and a little retro.
Regardless of what it is, these collectibles can create a talking point that brings guests into your space. It's an invitation to add more layers to your home and that's of the things I think is most important for good design. Collections can also be a great substitute for more traditional accents, like art or plants.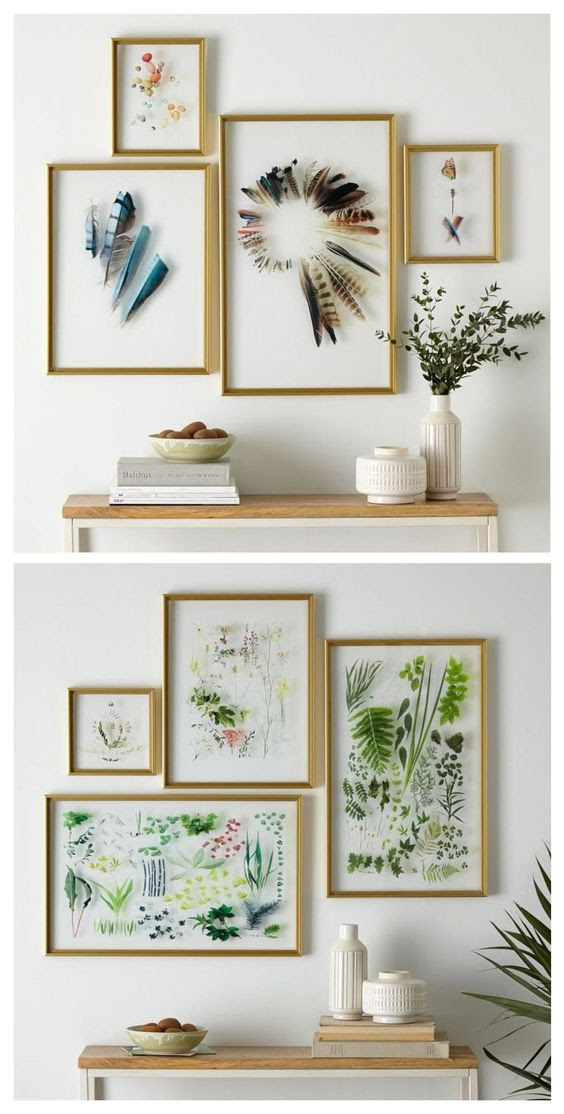 So the first question is, where should you be displaying all these amazing or odd pieces? It's important to think about functionality and design. Bedrooms and kitchens? Not a great idea. Keep the potential for dust out of the kitchen and the potential for distraction out of the bedroom.
But…dining rooms, formal living rooms and hallways are all ideal. In fact, these days our formal living rooms are morphing into modern lounges and libraries. This is a great way to modernize and personalize an often forgotten and bland space.
But how? There are endless ways to show off your goodies. Among the most obvious, floating shelves and table top displays. But think about getting creative. I recently saw a clear lucitesque table. Why not think about displaying your collection inside a piece like this. Functional and fancy. Or about using empty picture frames or shadow boxes. This can create a unique 3-D wall mounted display that's sure to draw the eye.
If you're like me, you might be thinking "eeks, but I have a couple of collections." No worries. Don't display them all at once, but swap them out seasonally or as your mood changes. It's another great way to get a quick room refresh.
Two things to remember? This can go very wrong if you have too much (clutter) or don't have enough (find a hobby and work on building it). The other, don't rush the process. Going to Home Goods or Target and buying 10 versions of something that you might like isn't the same thing. And it'll show. Be authentic and be patient!
Save