This year was by far the busiest I've had since launching in 2007. And I loved every minute.
Each project – not to mention every client – is unique. And being able to be part of the transformation of houses into homes is why I do what I do. So I thought as I reflect on the highs (and lows) of what happened over the last 12 months, I'd share some of my favorite projects from 2015.
#1 – Glam Contemporary
At the top of the list is a project I did for a fun and fabulous family in Ellicott City. With four kids, day jobs and an active nonprofit, this family is always on the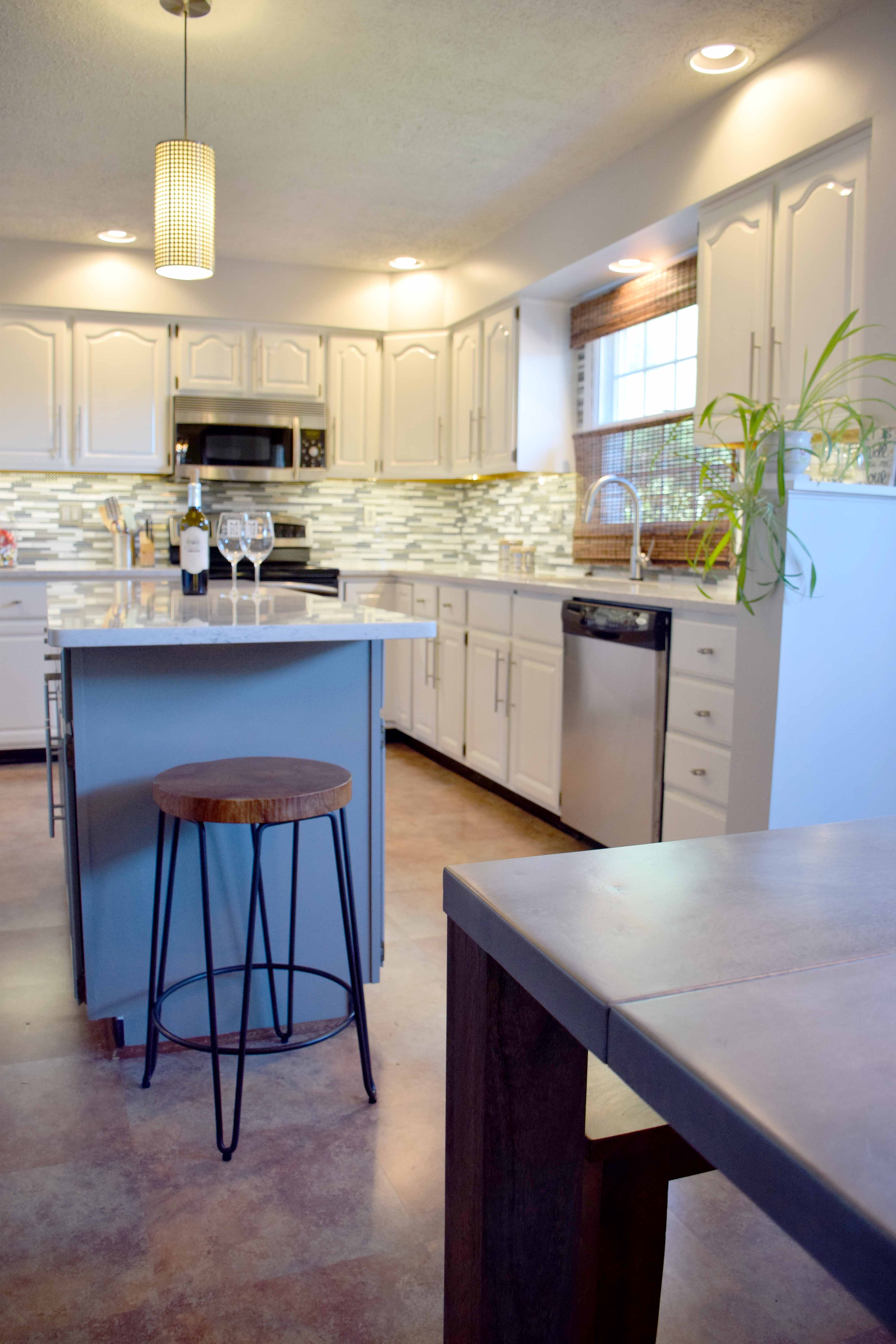 go. But despite all that, they were ready for something new. So new is what we did.
This contemporary makeover included removing walls, transforming the kitchen and bath and all new furniture. Over six months I worked closely with the client, one of the warmest people I've ever met, to help create a plan and then bring it to completion.
We opened the kitchen up to the living room and then added a new backsplash, lighting, paint and furniture.
Over the course of those very hectic, construction zone months, the entire family put an inordinate amount of trust in me. They surrendered to the experts and let us help them create the space they were looking for. Not only did they use my sources (you know how I feel about my people), but they trusted me to find the materials that really reflected who they were.
The best part? Their amazing ability to take issues in stride. Because in this business, there are issues. It always takes longer and costs more. But this family was game.
And that's not always a bad thing. One of the items that we didn't plan on from the start was painting the cabinetry and kitchen island. But at the end of the day, changing those from their standard oak to white and gray helped pull the entire new kitchen together.
Brand new Crate and Barrel furniture throughout helped add a fresh, modern look. And the piece de resistance was the lighting. Crystal and sparkly, this is what made the project truly glam.
#2 – Classic Farmhouse
At the end of 2014, a sweet set of empty nesters in Western Howard County brought me in for a fresh perspective on their picture perfect property.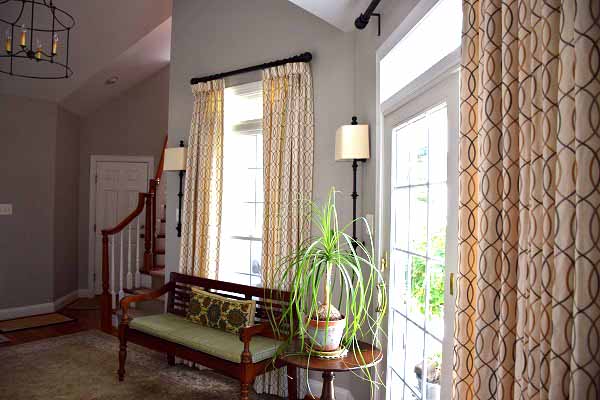 Rolling hills, a pond and a rustic fence all help this farmhouse – which includes the original walls from a 1700's cabin – shine as a classic and traditional beauty.
This is a homeowner who takes great care to keep up with the house. She does a couple of projects a year and does them right. The first up was new paint, backsplash and lighting. One of the most unique features we ended up with were the custom area rugs and stair runners (all from Vertical Connection).
With a client that knows what she wants, shopping together for the custom lighting was a rare treat. And really made this a true collaboration.
Best part? We're not done yet. While we started together at the end of 2014, we're looking forward to next year – with a bedroom and fireplace makeover next on the list.
#3 – The Governor's Mansion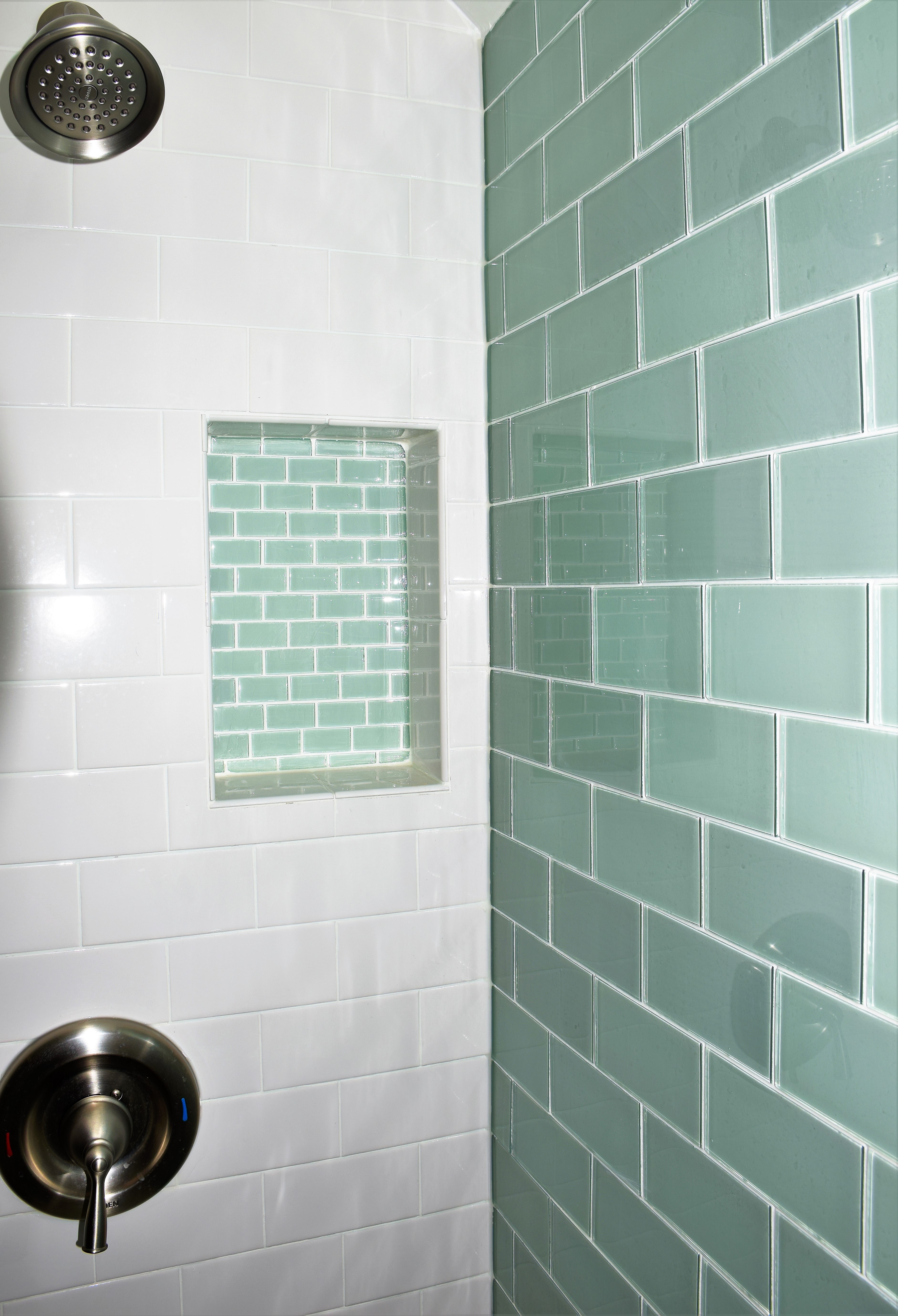 One of my other top projects was a former 1920s governor's mansion in Baltimore. A prominent local family purchased this piece of history and remodeled the entire home. Full disclosure, I've known them since 1999, but was still honored to be brought in as the consulting designer.
During the first phase of the project we redid the kitchen, created two new bathrooms and remodeled a master bath. I helped with tile design, material selections, finishes, purchasing, design/build with the contractor, overall layout and furniture floor plans. As you can imagine, this is a big project so we're still going, currently in the process of picking out area rugs and window treatments.
Because of the age and backstory of the home, we also worked hard to keep the original trim and wood flooring. There was even a hand painted mural of  a country scene in the dining room that we were able to save.
It's amazing what you can do when you bring new and old together. The end result (so far) is a truly Pinterest worthy home. And a great way to cap off my favorite list for the year!
Happy Holidays and Cheers to a Fabulous & Chic 2016!